Marie Vatnsdal turned an abandoned laundromat into a family business. Here's how.
When Marie and Ryan Vatnsdal's twins turned 18, they started running the numbers: Soon the boys would be heading off to higher education, and with two more kids still at home, they wondered how they might boost their family's income.
Marie and her husband both had full-time jobs — she in purchasing, he with his own plumbing and heating company. But they figured there must be a way. So Marie started doing research. The answer she landed on was one she didn't expect: A laundromat.
It made sense.
When Marie and her husband considered what the community needed, and what their family could operate together, a laundromat made perfect sense. So they looked at spaces. They researched local pricing and tried to figure out how many "turns" a day they would need to be able to make it work.
"We'd never owned a laundromat," Marie says, "so the biggest challenge was just learning all that we needed to know: How does everything work? How does the plumbing go in? How much power do you need for the dryers?"
Marie combed through online forums and comments. She had lengthy discussions with a distributor. And while it didn't seem like they would be retiring to the tropics on the proceeds, it did seem like it could be a viable business.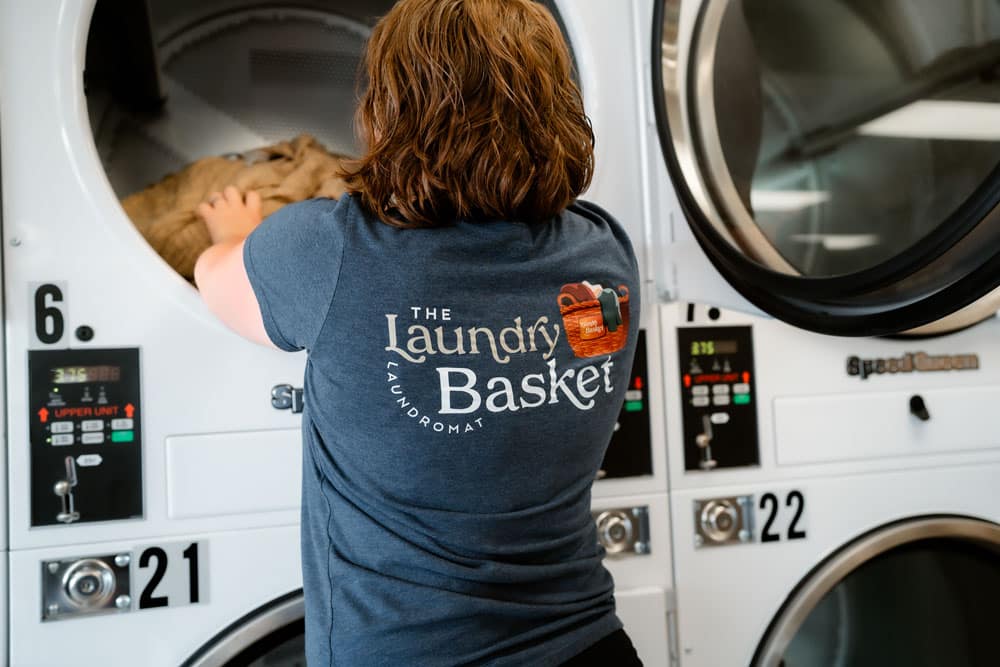 Getting help to get started
With help from the Southwest Business Development Initiative, the couple put together a 2-year business plan and applied for a loan — mostly to purchase the machines, which can cost up to $20,000. They also needed gap funding to have cash on hand, and to buy credit card readers. The gap funding came from the Alexandria Area Economic Development Commission (AAEDC).
"They were fantastic to work with," Marie says. "It was very easy. It was painless. Because they want to help you. That's what they're there for: To figure out how we make Alexandria a more successful business community."
Then in March, they found the perfect location.
"Lo and behold, we came upon this place," says Marie. "It had been empty for 10 or 15 years, but it actually was the same laundromat that I used when I came to Alexandria for school. All the infrastructure was there, so it just made sense to use the space."
"The AAEDC was fantastic to work with. It was very easy. It was painless."

Marie Vatnsda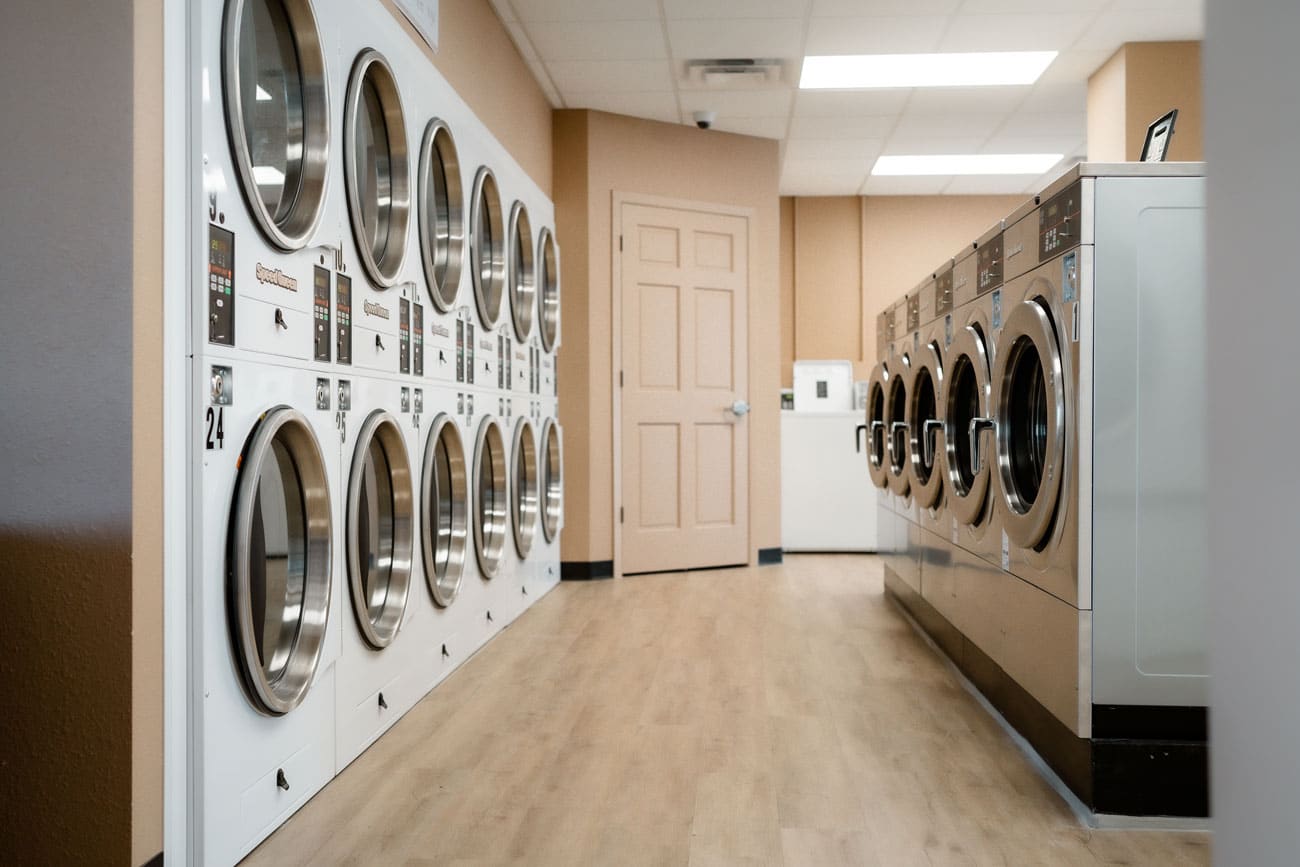 In June — just three months later — "The Laundry Basket" opened.
"It all fell into place really quickly," says Marie. "Everybody local was really good to get on board. And the city was great to work with for permitting."
Great for the community, and great for her family
"It's really teaching our children about business. They're in there every day with us cleaning or doing different things. Their favorite task is cleaning out the lint traps. I say, 'Okay, dudes, if that's what you like to do, go for it,'" she says.
"For me, I just love being an entrepreneur. It's just something I've always wanted to do and I'm so glad I could make it happen," she says.
Marie also loves supporting the community. "I've had so many people come up to me and say, 'Hey, thank you for opening one on the south end of town.' Every week, we're doing more and more business and more and more people are coming in and saying, 'Oh my gosh, this is fantastic!'"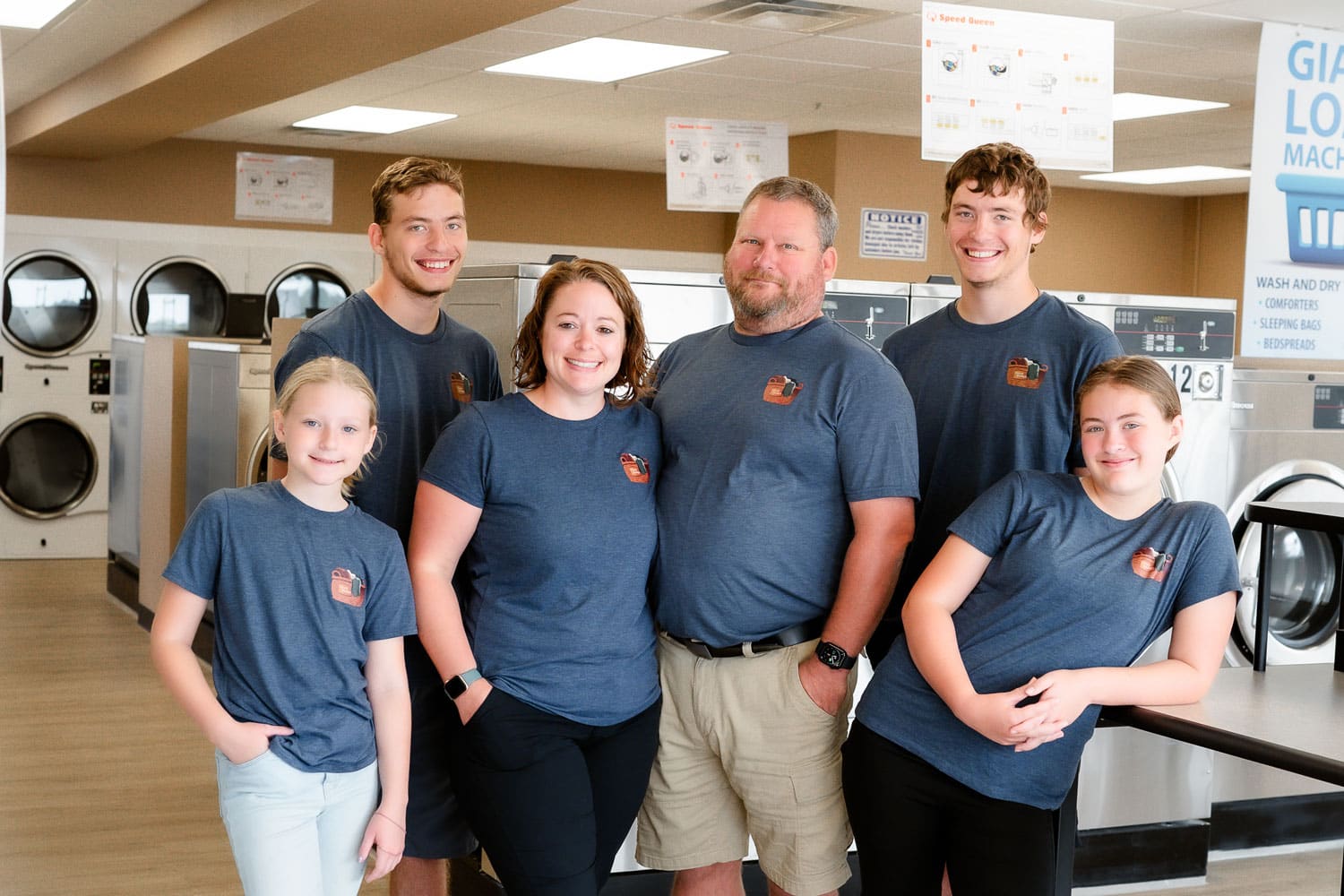 People here love to help each other out. It's not dog-eat-dog. The feeling here is, 'Hey, let me help you. How can we work together and create something really good?' It's fun to see everybody working together."

Marie Vatnsda
"This is home."
The ease and speed with which they were able to get The Laundry Basket up and running is one reason they love Alexandria. But there are many others.
"I came to Alexandria for the tech school, and my husband came for work," says Marie. "We met here, and we thought: This a great community to raise a family. Now my boys say, 'We might have to move away for a little while, but it'd be cool to live back here someday.'"
"That's the community I want to live in," she says. "One where my kids want to come back."