"When it comes to school, nobody compares."
Everyone knows that a good school system attracts families to a community, but is there a better example of this than the Hilbrands family from Alexandria, Minnesota? Possibly not.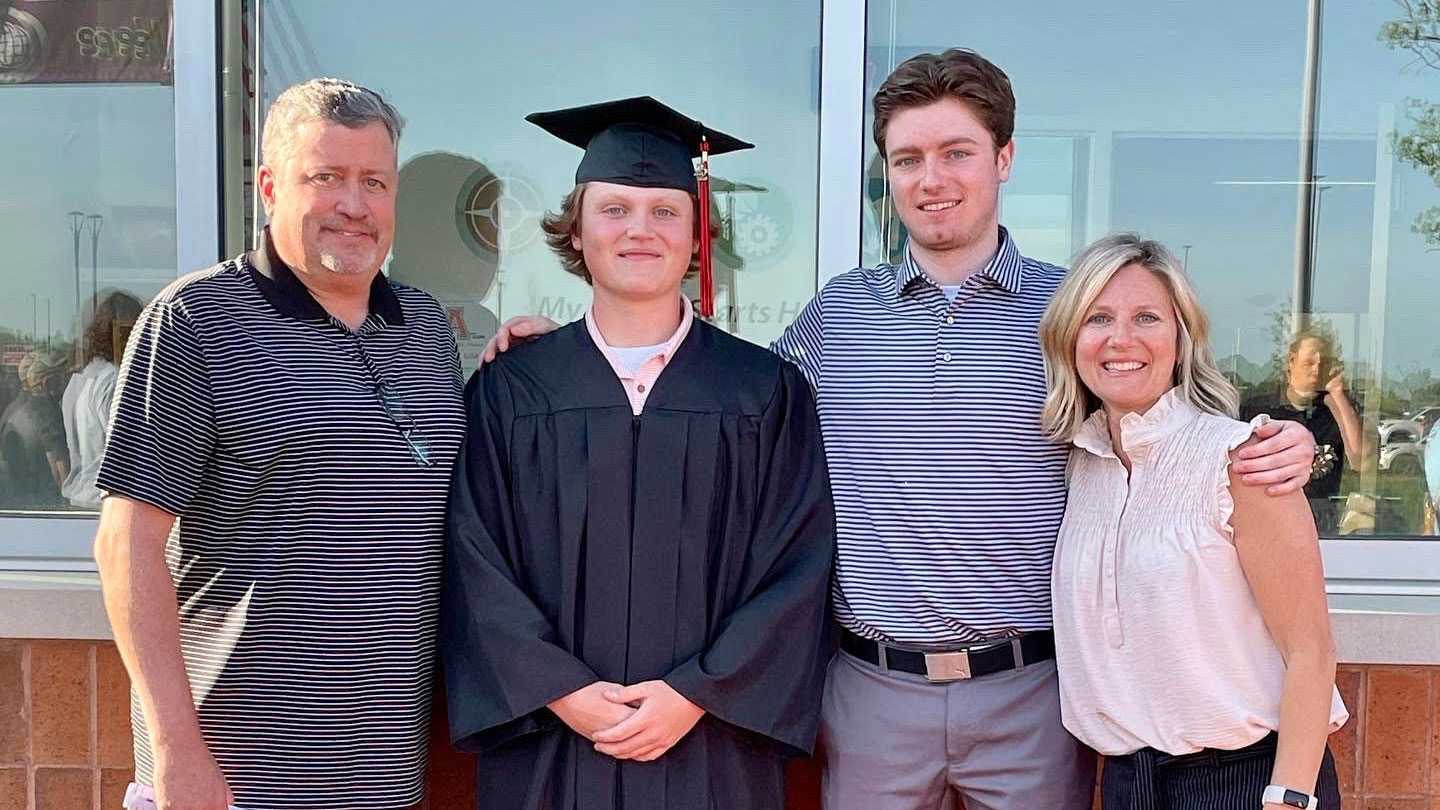 Kelly Hilbrands had been teaching high school history in Alexandria for over 20 years when she and her family moved to Nebraska in 2018 for her husband's new job. Soon Kelly was bringing her enthusiastic teaching style to a new set of students — but, when she tried to incorporate the innovative techniques she'd used in Alexandria, she ran into roadblocks.
Three years later, after hearing "no" again and again, Kelly says, "I couldn't get back fast enough." So, while her husband finished his contract in Nebraska, she returned to Alexandria and picked up where she'd left off.
"This is one of three schools I've taught at and by far it's the best. Nobody compares."
Kelly Hilbrands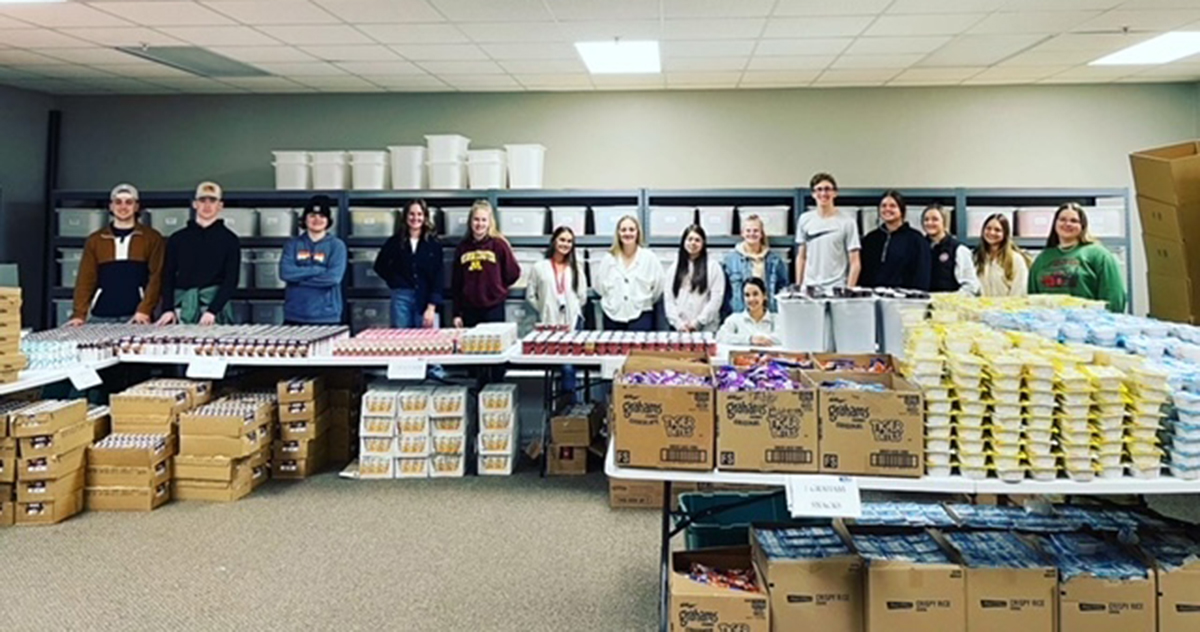 What's so great about Alexandria Area High School?
Kelly's got story after story of opportunities students have in Alexandria that are hard to find elsewhere.
Here's one: Every year, the students in her civic and engagement class host an Empty Bowls fundraiser. They organize a chili-and-soup feed, book entertainment, and enlist art students to donate pottery bowls. They raise awareness of hunger in their community, and they bring in thousands of dollars for local food shelves. Besides supporting tangible needs in their community, her students get hands-on experience with event planning, civic engagement, fundraising, marketing, and community dynamics.
Kelly would have loved to offer this experience to her new students but, she says, "There's no way I could do that down in Nebraska."
During her three years there, she suggested other service-learning projects as well. Could students do a Habitat for Humanity build that would complement the math, science, and human services curriculum? Again, it was a no.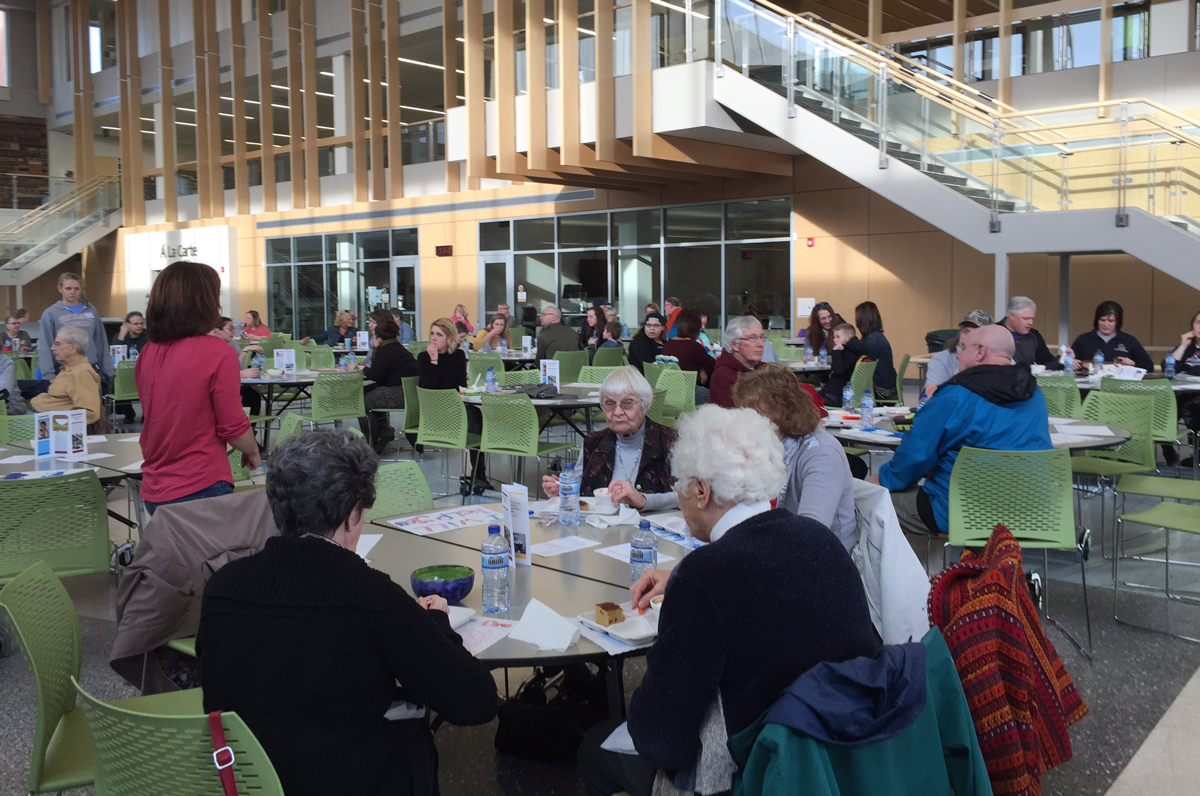 "They didn't think they had the community members or the partnerships in place," says Kelly. "And yet here in Alexandria, we've been doing this for years. We've been doing all kinds of service-learning projects that our students lead. And it's just an authentic experience that is learned outside the four classroom walls. It's something that sticks with them for life."
"I'm passionate about education. I'm passionate about my students making a positive impact in this community and for the community to support my kids. That's why I'm here. "
Kelly Hilbrands
So many options
The amount of choice at Alexandria Area High School is another stand-out difference to Kelly.
At the end of freshman year, every high schooler chooses one of three Academies to guide their education — the EMTNR Academy (engineering, manufacturing technologies, and natural resources), the BCE Academy (business, communications, entrepreneurship, and arts), and the HSHS Academy (health sciences and human services). They choose which classes to take within that Academy. They decide if they want to switch to a different academy. They choose whether they want college-level courses for credit. And, thanks to the school's A/B format (one set of classes on "A" days, a different set on "B" days), they choose from a host of interesting electives.
One of those electives is Citizens Academy, a street-law class Kelly co-created with a colleague. Government and law enforcement officials visit the classroom, students visit the courthouse to see a criminal court proceeding, and the class puts on a mock trial as their capstone project.
"They'll each play a role of defense or prosecution or witness or whatever the case is," she says. "It's a powerful experience — and our kids get that authentic experience."
"Connectivity is the heartbeat of our community."
Kelly Hilbrands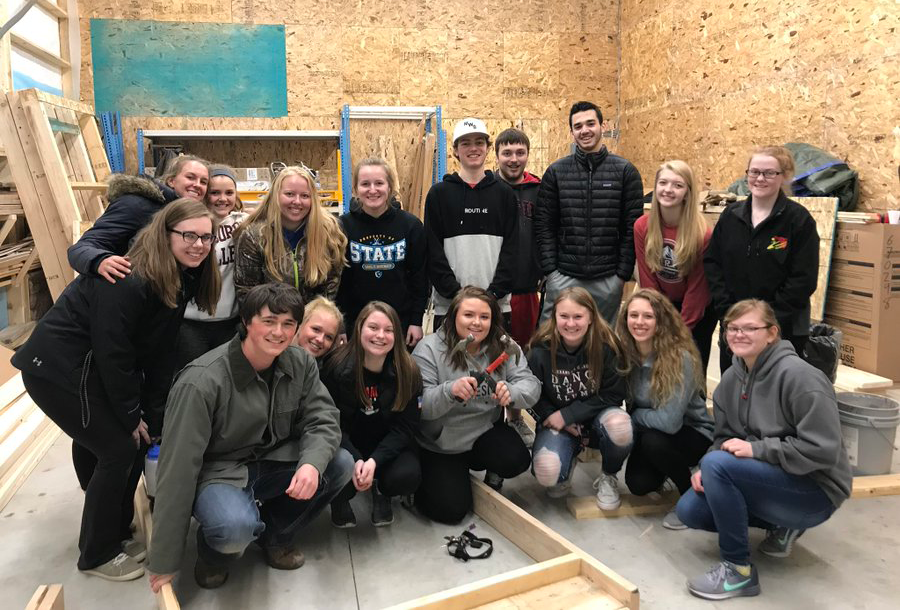 The community makes all the difference
When Alexandria's new high school was built in 2014 it was more than just a state-of-the-art building with lots of light, innovative spaces, and the latest technologies. The community came together to collaborate on what the school would be. Everyone wanted to create a place that provided valuable opportunities for Alexandria students — and, together, they did just that.
Now, delegations of educators from around the country come regularly to see the acclaimed school.
It's not a stretch to say that the Alexandria area supports its students in ways rarely seen. People working in every sector — manufacturing, healthcare, business, trades — are involved in hands-on teaching. High school alumni come back to support current students.
And not only that: "We teach students to support the community," says Kelly. "It's not just the learning that they're going to get from the class, it's the community impact that they are going to make as an active, positive, and contributing member to our community."
"This is just the best education you can get, in my opinion."
Kelly Hilbrands
A no-brainer
When Kelly returned to Alexandria from Nebraska, the Hilbrands' son Gabe had a choice: Stay in Nebraska with dad for senior year, or return to Alex with mom. Gabe didn't hesitate. He knew where he'd get the best education.
"He said that hands down, Alexandria Area High School is the place he wants to be senior year," says Kelly. "The opportunities, the electives, the connections, the community opportunities are just…'
She pauses.
"Nobody else does it like Alexandria. There's just nobody."