"Why would I go anywhere else?"
Clair Angland has rarely seen a problem he didn't want to solve.
Years ago, as a contractor in the Alexandria area, when he saw how much labor could be wasted, he figured out the smartest way to clear leaves, install a door, or pour a foundation.
When he experienced how uncomfortable pullout beds are, he invented a solution called the Sleeper Helper, which he's been selling like hotcakes for the past 23 years.
And when he noticed that the manufacturer producing his Sleeper Helpers, Reprocessed Plastics, Inc. (RPI) in Garfield, Minnesota, was due for some upgrades, he offered to buy them out.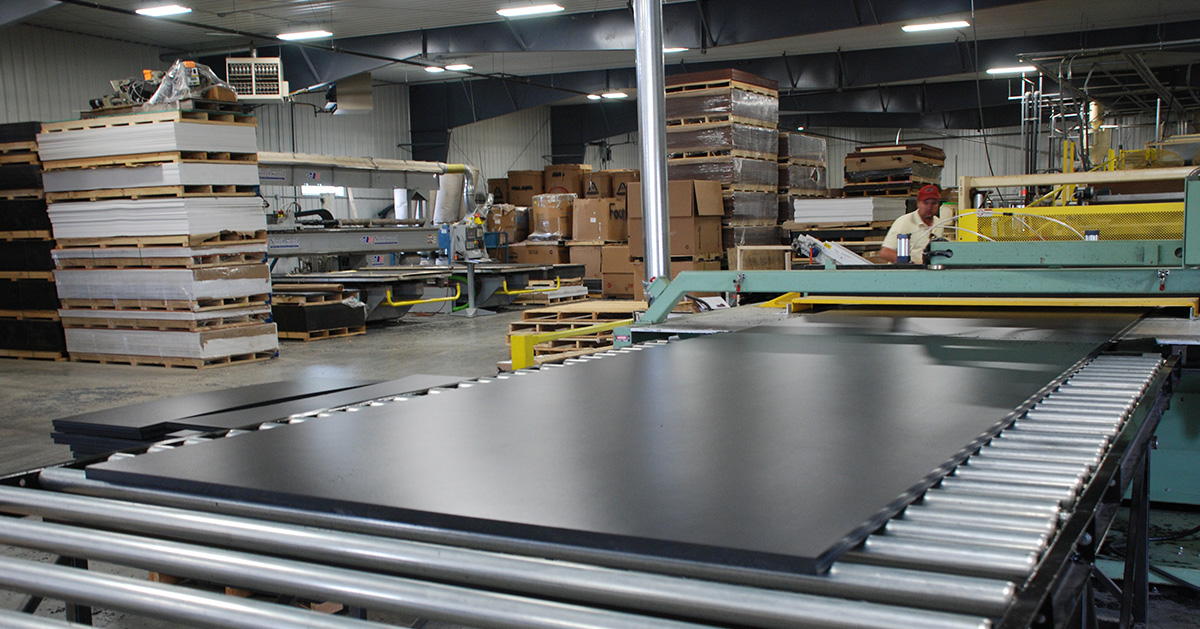 Actually, that last story was a little more involved.
It was October 2003, and Clair was standing on the bathtub of Steve Porter, the man who owned RPI, fixing his vent fan.
RPI was the perfect manufacturer for Clair's Sleeper Helper. The company took clean plastic scraps from other manufacturers and turned them into heavy-duty extruded plastic goods — everything from restroom stalls to ambulance gurneys. But Clair had begun to sense that Steve might be ready for a change.
So, while he unscrewed bolts, he said, "Hey, you ever considered selling RPI?" Before Clair had left the bathroom that day, Steve had all his papers spread on the dining room table, and, within months, Clair had purchased the company.
He knew nothing about manufacturing, or recycled plastics, but he was game to figure it out.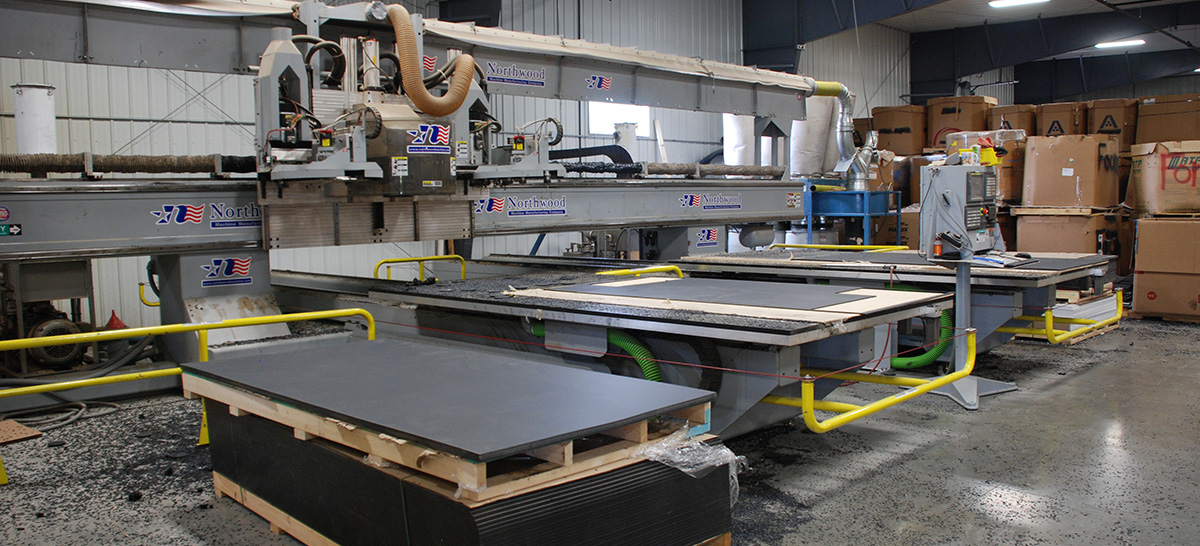 It was trial by fire. Literally.
For those first few years, Clair worked around the clock to learn the business and keep up with orders. He hired more employees. He improved processes. And then, in 2012, a devastating fire destroyed everything but a pizza cutter in the break room.
At that point, Clair knew it was "go big or go home". He made the choice to build back from the ground up — with bigger and better equipment — and that decision brought his company to the attention of national customers.
"After that," says Clair, "we ended up growing like crazy."
Now RPI ships products all around the country. The team has grown from five employees to 20. And, they've expanded from 40,000 pounds of inventory on any given day to as much as a million pounds of plastic on site at a time.
Why the Alexandria area?
Clair remembers chatting about his business with folks in town for a summer getaway. Someone said, "Well, that sounds great, but why in the world are you doing it here?"
Clair says, "I looked around at the lake and said, 'What are you doing here right now? Why would I go somewhere else and set things up when I'm five minutes away from four golf courses, I'm ten seconds away from a lake, and my hunting land is half an hour away? I mean, it's just everything I want.'"
"It's really amazing what you can do here."
Business support that makes the difference
In addition to living in a place he loves, Clair says the easy access to freeways, the local work ethic, and the support he's found in town have made this part of Minnesota a smart choice. He says the Alexandria Area Economic Development Commission (AAEDC) — and Nicole Fernholz, its executive director — have helped him succeed along the way.
"Nicole will let me know there's a grant available or funding available," says Clair, "and then she basically walks me through. I'm not a detail-oriented guy so she makes sure all my Ts are crossed and Is are dotted."
Thanks to the AAEDC, Clair has received financing, tax abatement, and grants that have helped his business grow. "Nicole tells me, 'That's what we're here for,'" says Clair. "She takes care of me pretty well."