This beloved boutique is booming in Alexandria. Here's why.
When Creative Touch Boutique outgrew its space, the Alexandria Area Economic Development Commission helped them chart a plan for growth and fill in the gaps for financing on a new building. Now this popular downtown shop is set to continue growing, and they credit the community for their ongoing success.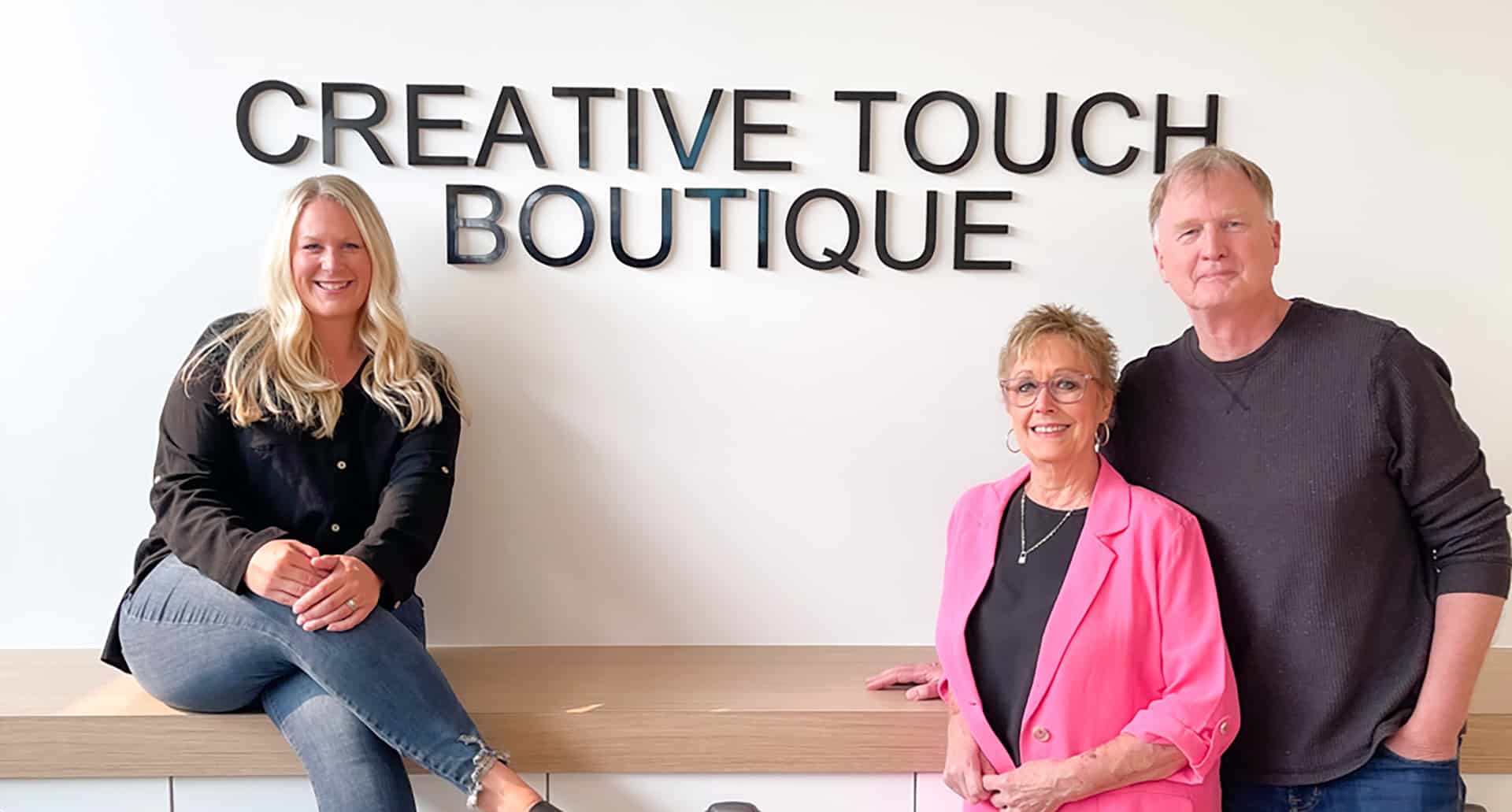 Six years ago, Pam and Dan Botker came to a kind of crossroads. For 15 years they'd run their shop, Creative Touch Boutique, right on Broadway in Alexandria, Minnesota. Business was fine, but they started to wonder if it was time to wind it down.
Then their daughter, Amy Lesnar, came on board, with a vision to take the shop further.
"I wanted to give it a fresh look," says Amy, who was a nurse, but was ready for a new phase. "I was excited to grow the business into a trendy lifestyle boutique," she says. "I knew it could become even more popular as a brick-and-mortar, and I wanted to build a strong online presence through social media as well."
"I knew it could become even more popular as a brick-and-mortar."

Amy Lesnar
Soon, more people were coming into the store. Sales were going up more than 50% every year and Creative Touch hired ten more employees to keep up.
Surviving the challenges with a strong community
Then, just as the pandemic was shutting down normal life in 2020, a fire destroyed several businesses in downtown Alexandria, and the smoke damaged Creative Touch's space.
"We had to get rid of all our clothing," says Dan. "They had to take the ceiling down and all the walls. We had to redo the whole store."
But none of these setbacks slowed them down. "I'm the kind of person that just keeps pushing forward," says Amy. She and the team rolled up their sleeves and worked hard to bring the store back better than ever.
"This is a very supportive community. You might not be able to rebuild in a different community like you can in Alexandria."

Amy Lesnar
As they rebuilt, they continued making upgrades."We remodeled the store to make it look more upscale and appealing," says Dan. "And people loved it. Our growth in 2021 was tremendous. It reached a peak where we'd completely outgrown our space."
Now they were at a different kind of crossroads: They wanted to expand, but they weren't sure how. Should they add on? Add a second story?
"Our growth in 2021 was tremendous. It reached a peak where we'd completely outgrown our space."

Dan Botker
Coaching and funding for a whole new chapter
While they were mulling their options, they had a knock on the door from Nicole Fernholz, executive director of the Alexandria Area Economic Development Commission (the AAEDC), and Mike Weber, Alexandria's city planner.
"We were doing public COVID visits," says Nicole, "just asking businesses, 'How are you doing? What can we assist you with?'"
When she heard the boutique was researching expansion opportunities, Nicole suggested two things: First, talk to an AAEDC business coach (a free service to anyone in the Alexandria area), and then talk to Nicole about incentives and financing options that could supplement what their partners at Viking bank could provide.
"The kind of support we have in this town—it's hard to find anywhere else."

Amy Lesnar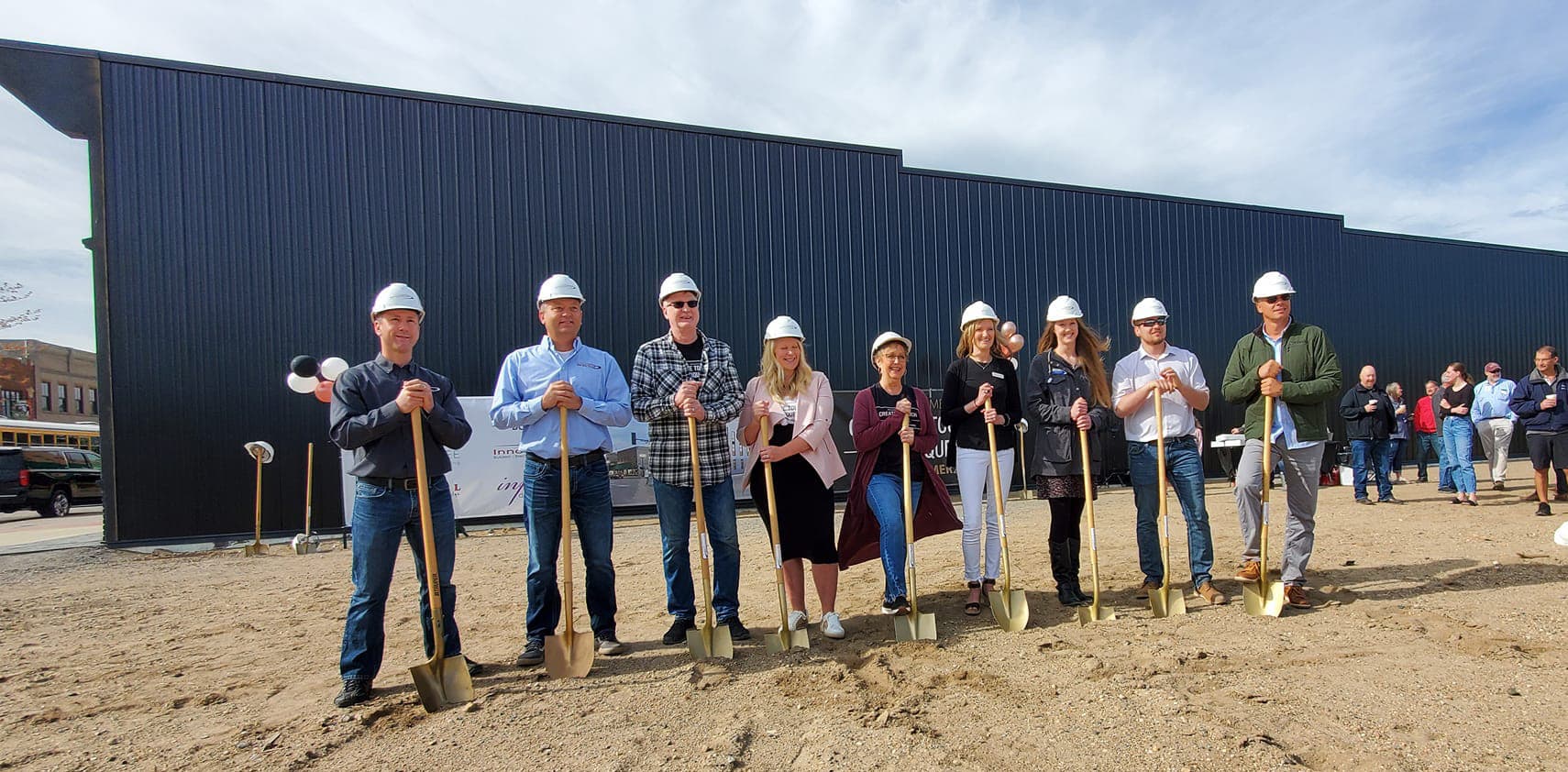 Eventually they determined that their best option would be to build an entirely new building, just down the block. To supplement their construction loan from Viking Bank, Nicole helped them secure $75,000 in gap financing through the AAEDC. With this support, Creative Touch was able to triple their retail space, triple their warehouse space, and add office and conference rooms available for rent.
"It gives us so much more room to expand," says Amy about the new space. "We also want to continue to grow our online presence. Now we'll have the space to do that."
"It was really helpful."
Through a series of video meetings, Dan and Amy worked with their business coach to formulate a plan.
"He helped us project our earnings over the next 10 years and make a 10-year financial plan," says Dan. "He also helped us identify additional financial opportunities, like making the third floor into rentable offices. It was really helpful."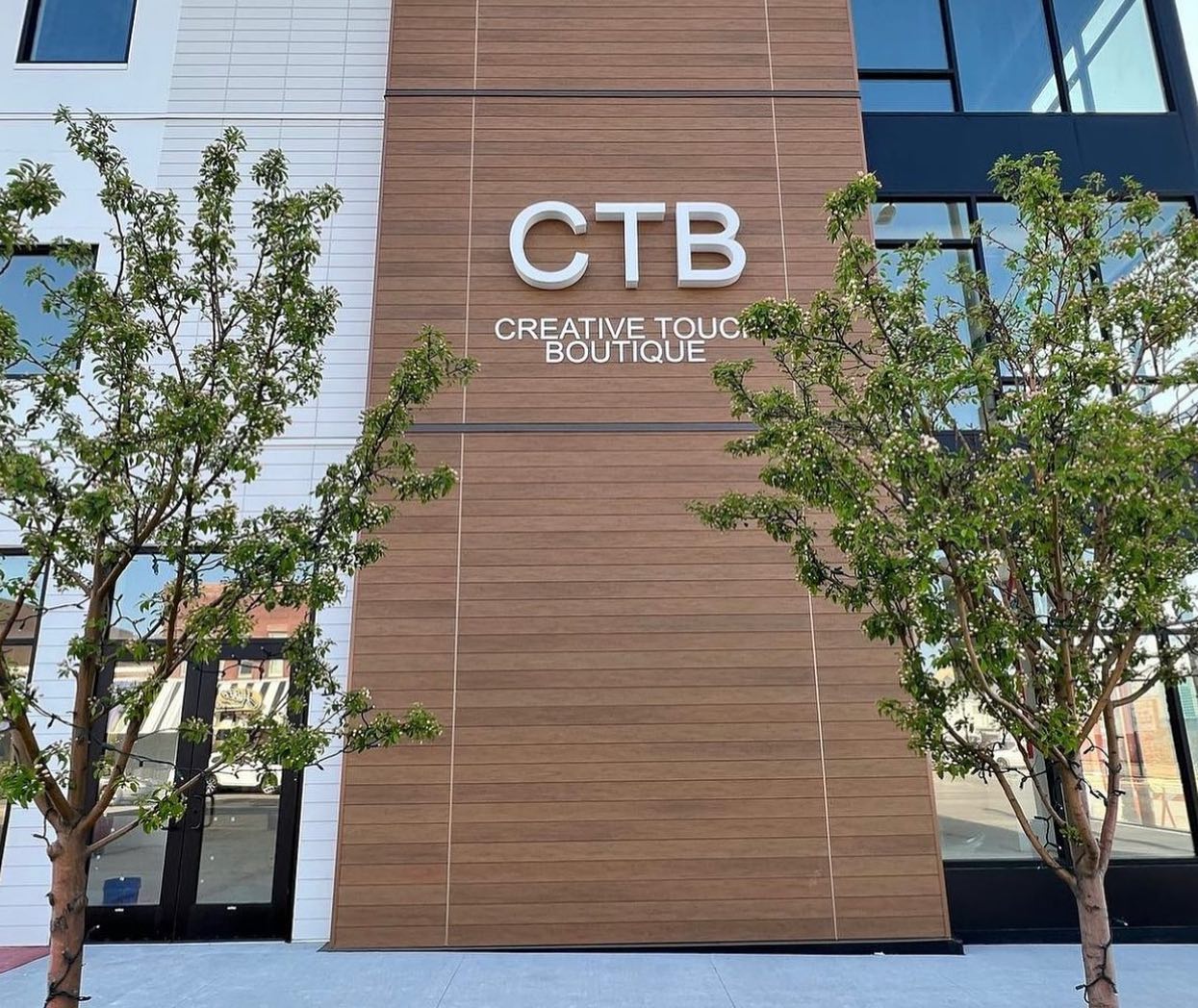 "We did this building for our customers, because our customers are amazing," she says. "They're loyal, and they're dedicated, and they have followed us through and this is for them. This is for the community."
The new Creative Touch Boutique is now open at 504 Broadway Street in Alexandria, Minnesota. You can also find them online.