This popular boutique moved to Alex — and hasn't stopped growing yet.
Mandy Brower dreamed of opening a shop in Alexandria's historic Woolworth building long before she even lived in Alexandria, or owned a shop. She loved the building's midcentury vibes and the hints of lives lived. "I remember driving down Broadway and thinking, 'I want to be right there,'" says Mandy.
But it was the people of Alexandria that convinced her to make the move into town.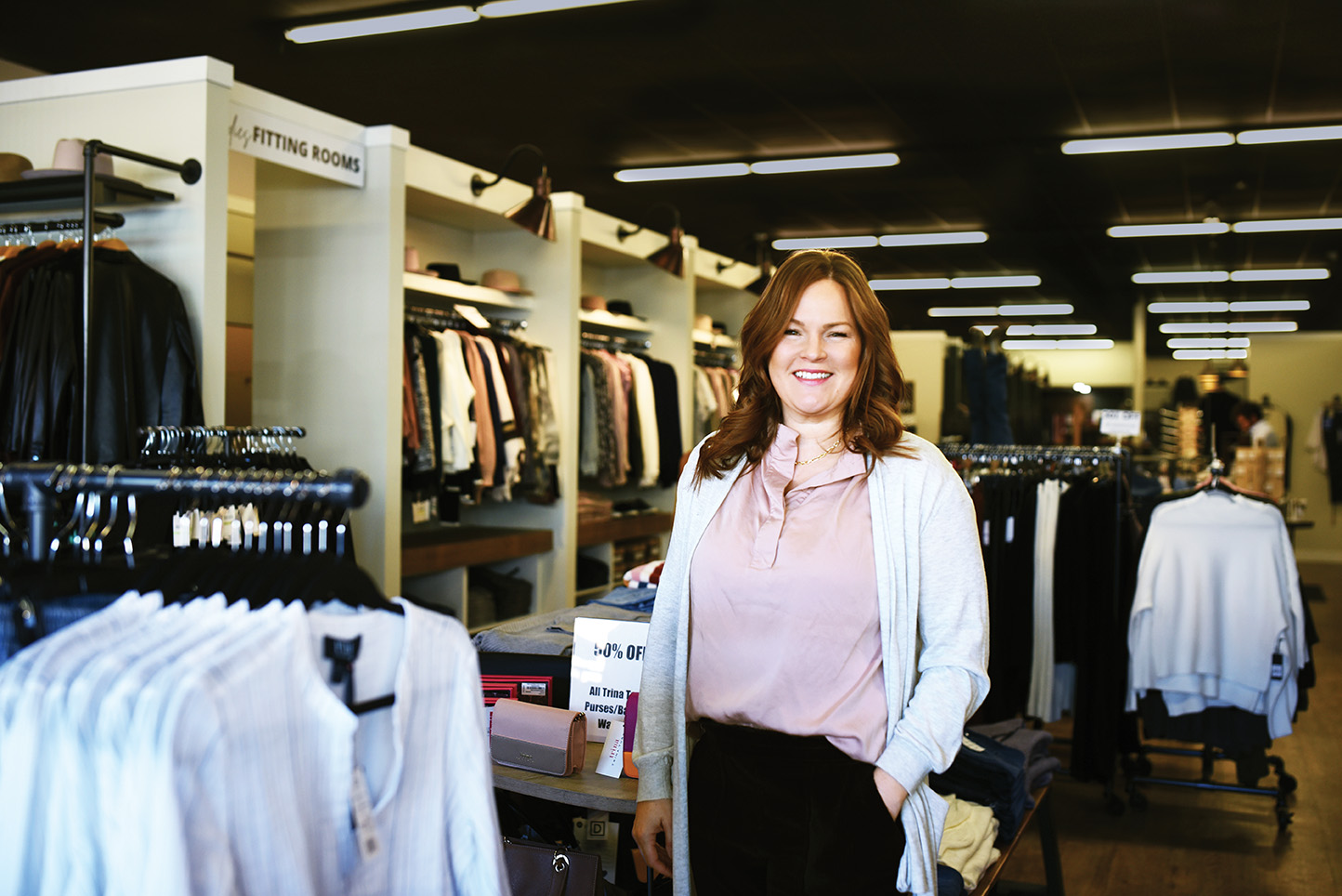 "It left such an impression on me."
Mandy remembers the day she realized Alexandria was different. At the time she lived in Brooten and owned a tuxedo rental shop called The Dashery in Glenwood. One day, on a quick stop into Pete's County Market (now Cub Foods), she was greeted with such genuine warmth by a stranger it stopped her in her tracks.
"I wasn't used to that," says Mandy. "It left such an impression on me."
Soon Mandy was shifting her errands from Willmar to Alexandria and, within a few years, when The Dashery was outgrowing its space in Glenwood, she'd moved her shop and her family to town as well.
"A bigger community is really what was needed," says Mandy, "but I didn't want to lose that small town feel at all. Alex really embodied that feeling that I was looking for — the sense of community where everyone's connected somehow and supportive of one another."
"There's something about the energy here."
Since then, The Dashery has done nothing but grow, surviving the pandemic and expanding into a wide range of upscale menswear, women's clothing, shoes, and more.
Mandy credits much of this growth to the supportive community. "Shopping local and supporting local is definitely strong here," she says.
"We bring in talented people who are kind. Kindness is an important part."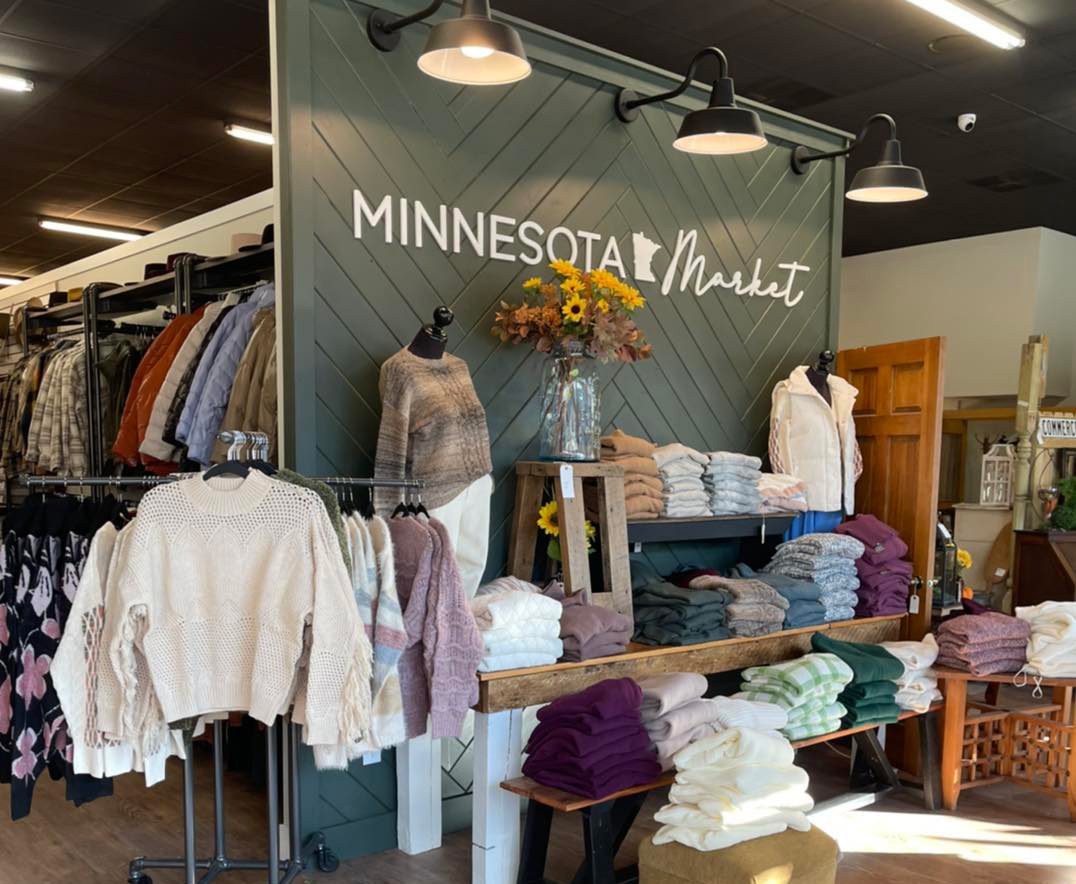 Part of that local support has also come from the Alexandria Area Economic Development Commission (AAEDC), led by Nicole Fernholz. Nicole has helped Mandy secure low-interest financing along the way, to expand her location and grow her product lines.
"The rate was just minuscule compared to some other loans," says Mandy. It's the best loan I have as far as rates go, and just the ease of the repayment."
Bringing LA fashion to Central Minnesota
After outgrowing its first location downtown Alexandria, The Dashery is now in the very building Mandy had once dreamed of — the old Woolworth.
She shares the spacious storefront with another thriving Alexandria business, Yesterday's Antiques, and together the two shops have created an open-concept experience that customers drive from miles around to enjoy, many spending hours at a time in the carefully curated shop.
"We can do what the Metro can do, right downtown Alexandria — and we're doing it every day."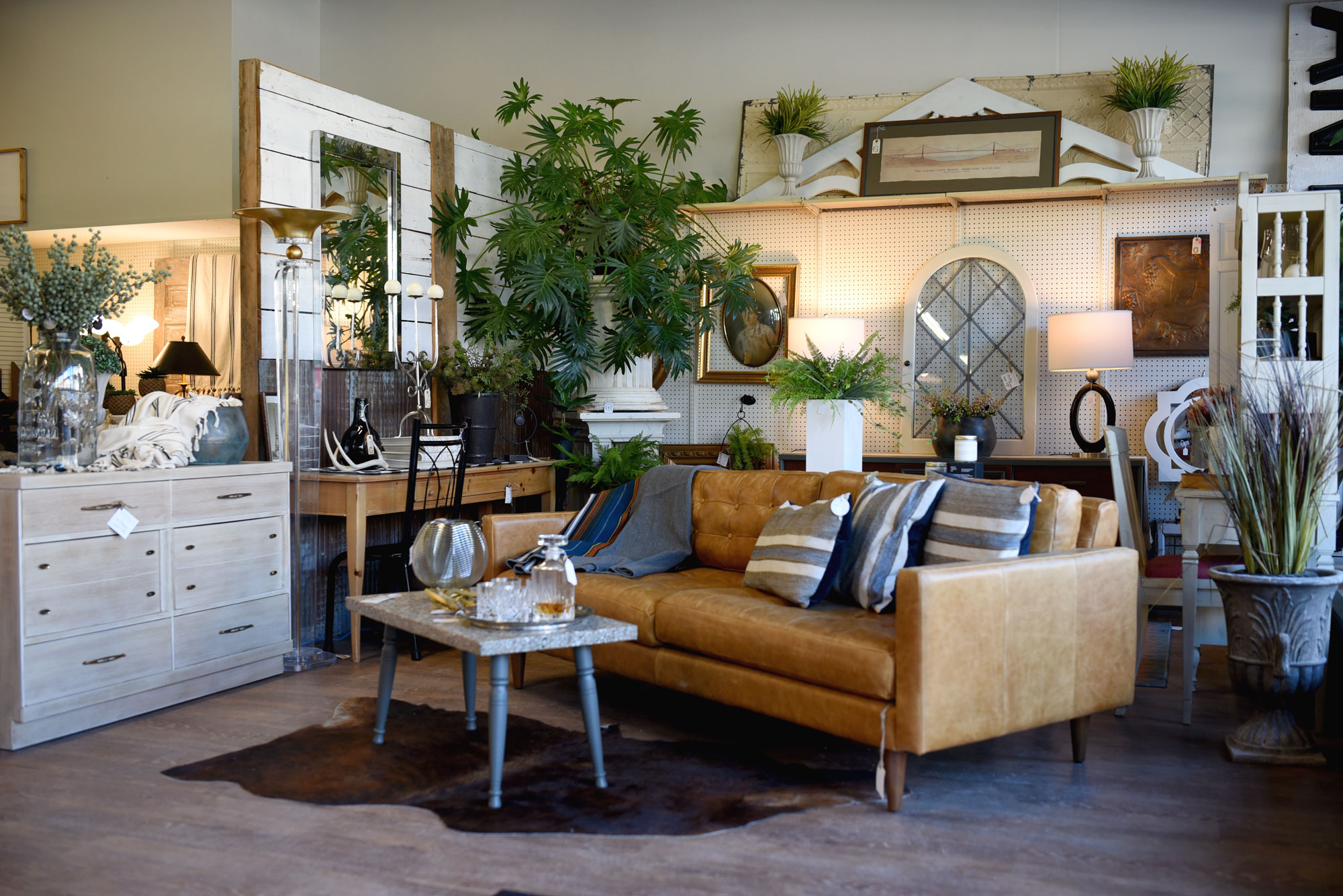 Out-of-towners are often surprised by how sophisticated The Dashery is. ("Every flippin' day," laughs Mandy.) She collaborates with trend-watchers around the country, and she's got a knack for bringing in brands that look as good in Alex as they do in LA.
"Just because we're in greater Minnesota doesn't mean we don't know what the finer things could be," she says. "We want people to not have to drive to the cities to get what they want."