Thinking of starting a childcare business in Alexandria?
It's easier than you think.
Have you ever considered opening a childcare business? There's no better place to do it than the Alexandria area—and Megan Poelaert, who left her corporate job to care for kids in her home, has some tips on how to do it.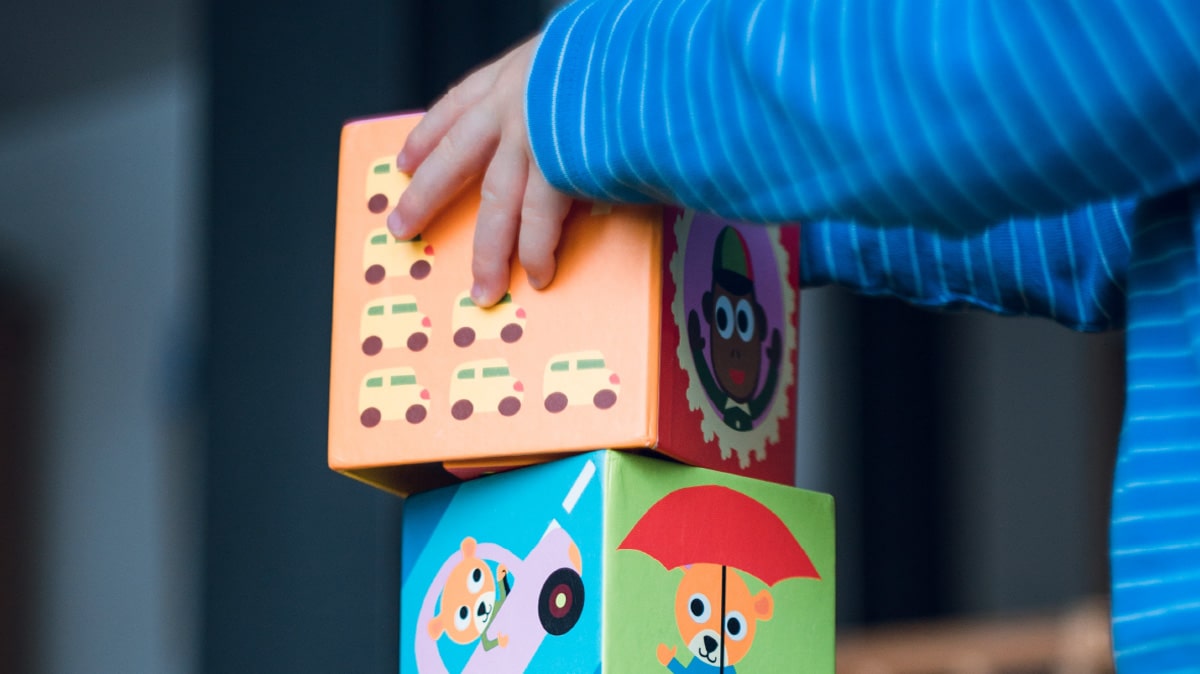 Start with Sourcewell.
Sourcewell is an organization that connects people with resources and provides guidance on licensing and other requirements for getting a family childcare program up and running in Minnesota. (See more information about Sourcewell below.) Sara Peterson, a licensing specialist with Sourcewell, helps people like Megan get started.
"I really felt like Sara was on my team," says Megan. "It's great to have a person in my corner, cheering me on through such a new experience."
Sourcewell is the first call to make if you want to learn more about what's involved in starting a childcare business, and how to navigate the process.
Find a business mentor.
"I like to say there are three spheres to what you're going to be doing in childcare," says Sara. "There's a sphere of licensing. There's a sphere of actually caring for children. And then there's the sphere of being a business owner."
For the business side of things, Megan found that it's helpful to find a mentor. "That way," Megan says, "you can see how the tracking, the charting, and the tax prep all work. That's probably what I struggled with the most in my first year. But once you get it down, it's kind of like riding a bike."
The Alexandria Area Economic Development Commission (AAEDC) offers free business coaching and mentoring, which is available to anyone starting or running a childcare business in the area.
Look for funding.
Megan has received several grants to help support her business. Through Sourcewell, Megan learned about a state program that reimburses her for feeding healthy meals to the kids in her care. She's also received a grant to fence in her yard. Plus, Douglas County offers grants to people starting or running a childcare business in the area.
"It seems like there are always grants out there," says Megan, "which shows how the state of Minnesota wants childcare providers to succeed, and wants the best for the kids. I got a $15,000 grant to fence in my backyard. We could have never done that if it wasn't for the grant. So, there are a lot of pros like that."
"The process was very easy. Everything was laid out nicely. Don't be afraid to take the leap."
Megan Poelaert
Bring your patience.
One of the keys to running a childcare business, Megan emphasizes, is just having patience: "You absolutely have to have a lot of patience to work with kids. There can be ten different things going on at once, and you just have to put the fires out one at a time."
It's easier than you think.
The process of getting licensed can take as little as three months, or longer, depending on your pace. There are several steps along the way, but broadly they look like this:
Contact Sourcewell to sign up for an orientation. Megan says this two-hour orientation was a helpful opportunity to hear from local experts like the county licensor. "It was a great chance to understand the process," Megan says, "and to get all my questions answered."
Complete the training and paperwork.
After her orientation, Megan filled out an application for her license, completed the other necessary paperwork, and went through the required online trainings.
Pass your inspection.
Before you can start, the county licensor and the Fire Marshal will come inspect your business location, and you'll need to make any necessary upgrades). "It was a really accomplished feeling to get that done," says Megan.
That's it. Now you can open your doors!
For Megan, the hardest part of the process was deciding to leave her full-time position and make the switch to a new career. "It's scary to leave your steady corporate job. That's what held me back for a long time," she says. "I think that's the number one thing that holds a lot of people back. You just have to remind yourself that, in the end, it will be worth it."
These days, Megan's childcare business is booming and she couldn't be happier with her decision. You can see more of Megan's story here.
Who is Sourcewell?
Sourcewell is one of nine Minnesota Service Cooperatives created by the Minnesota State Legislature to partner with public entities to boost student and community success. Based in Staples, Minnesota, and serving the counties of Becker, Cass, Crow Wing, Douglas, Morrison, Stevens, Todd, or Wadena, Sourcewell's team helps people get their family childcare programs up and running—by connecting them with resources and providing guidance on licensing and other requirements. You can connect with Sourcewell here or by calling 218-895-4120.