Small businesses are thriving in Alexandria. Here's why.
Of all the places to start a small business in Minnesota, this is one of the best.
Alexandria business owners have known this for a while, but now the news is official: Douglas County was named the fifth best place in Minnesota to run a small business.
The ranking is based on the area's strong financial performance and the growth of its small businesses over the past five years. But according to Nicole Fernholz, director of the Alexandria Area Economic Development Commission (the AAEDC), there are a lot more reasons the Alexandria area is so great for small businesses — starting with the friendly and supportive culture.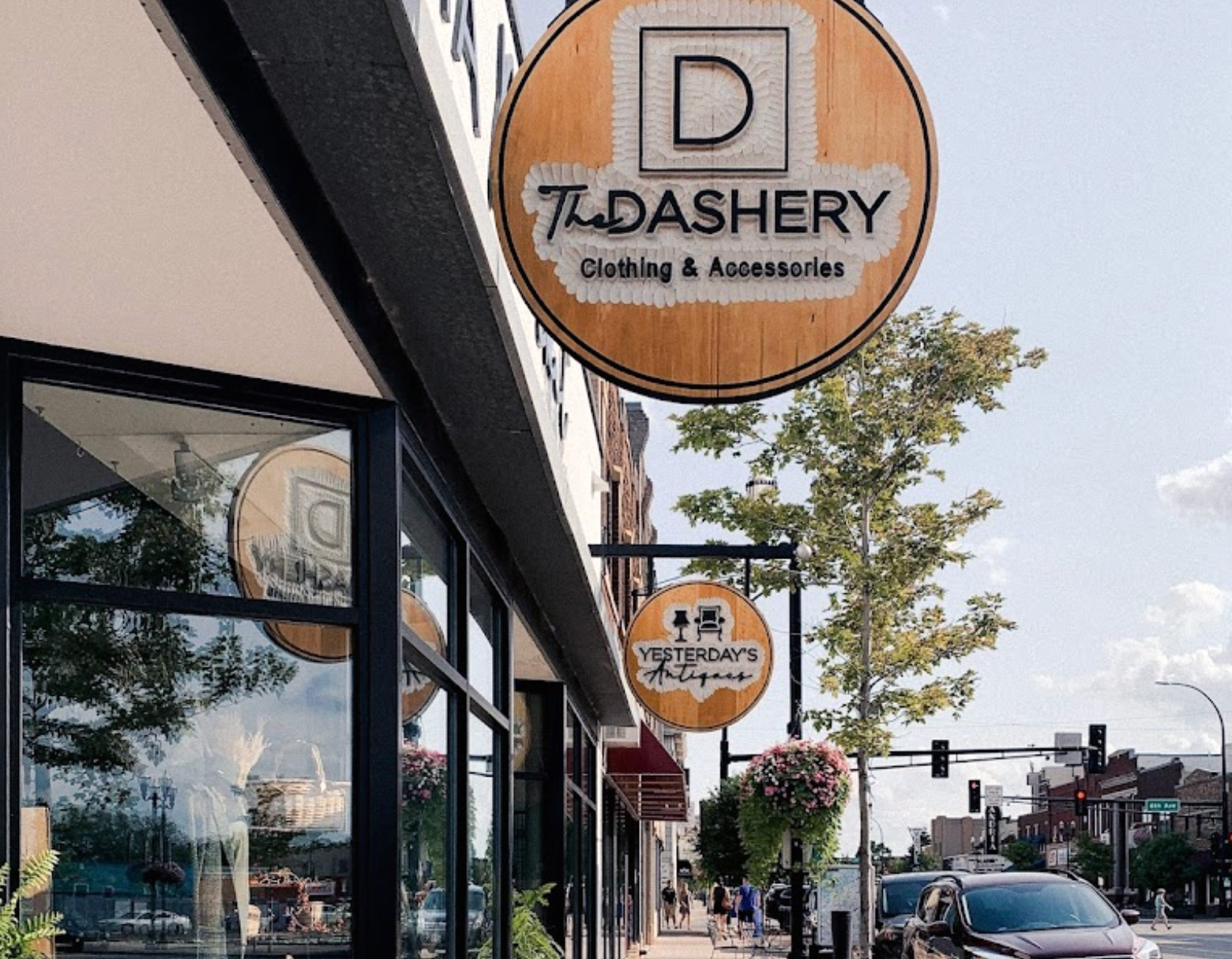 A wealth of local support
"What makes this area great for small businesses is the social support in this community," says Nicole.
"We are a community of homegrown businesses, and we have a lot of resources available. We have retired CEOs who are accessible. We have city leaders who you can easily get an appointment with. And we have a whole community of business owners who've been through the process who can answer questions."
Nicole works directly with small-business owners — or people interested in starting a business — to help them get started. "We might not always have the answer to your business question, but we can certainly find someone who does."
"It's a very supportive ecosystem for people looking to start their own business," she says. "Our area is very entrepreneurial."
The AAEDC also offers free business coaching, site selection, financing opportunities, and other valuable services to anyone running or starting a small business in the area.
Those factors and more have contributed to one the most robust small business climates in the state — and one in which everyone looks out for each other.
"What I see in Douglas County," Nicole says, "is that companies selling the same product — who are technically rivals — will actually partner up together to support one another and to be better. And I think that may be unique to our area."
"We are a community of homegrown businesses, and we have a lot of resources available."
Nicole Fernholz
The area has strong economics — and it's growing fast.
Another great advantage for local business owners is the Alexandria area is one of the fastest growing "micropolitan" areas in Minnesota. Both residential and commercial building was strong throughout the pandemic and continues today. In 2022, Alexandria had more building permits and building valuations than Brainerd, Bemidji, and Fergus Falls combined.
This is partly thanks to the solid manufacturing base, but also to a robust retail environment.
"We have a very strong shop-local campaign here," says Nicole. "In the retail trade analysis we do, comparing our city to similar cities, we consistently draw more retail business to the Alexandria area."
A long list of "bests"
In addition to being great for small businesses, Alexandria has also been listed as the best city in Minnesota, one of the best places to retire, and one of the best small towns in the U.S.
All that growth is providing plenty of room for startups, entrepreneurs, and business owners.
"If you want to start a child care business in Douglas County," says Fernholz, "we've got the need. Restaurants too: We have so many wonderful homegrown restaurants, but there's always room for more."
She laughs and adds, "I'm on a personal campaign to bring a sushi restaurant to town, so if that's your niche, we've got a market for you!"
"What makes this area great for small businesses, is the social support in this community. This is a very supportive ecosystem for people looking to be entrepreneurs."
Nicole Fernholz