Fewer hurdles, more support: Why business is better here
When Samuel Herzog and Troy Johnson walked into Alexandria's city hall to inquire about building some apartments in town, they expected the greeting they'd had in other towns: paperwork, hurdles, and a half-hearted "good luck".
Instead they were introduced to Nicole Fernholz, director of the Alexandria Area Economic Development Commission (AAEDC), who gave them a level of support they'd never experienced before.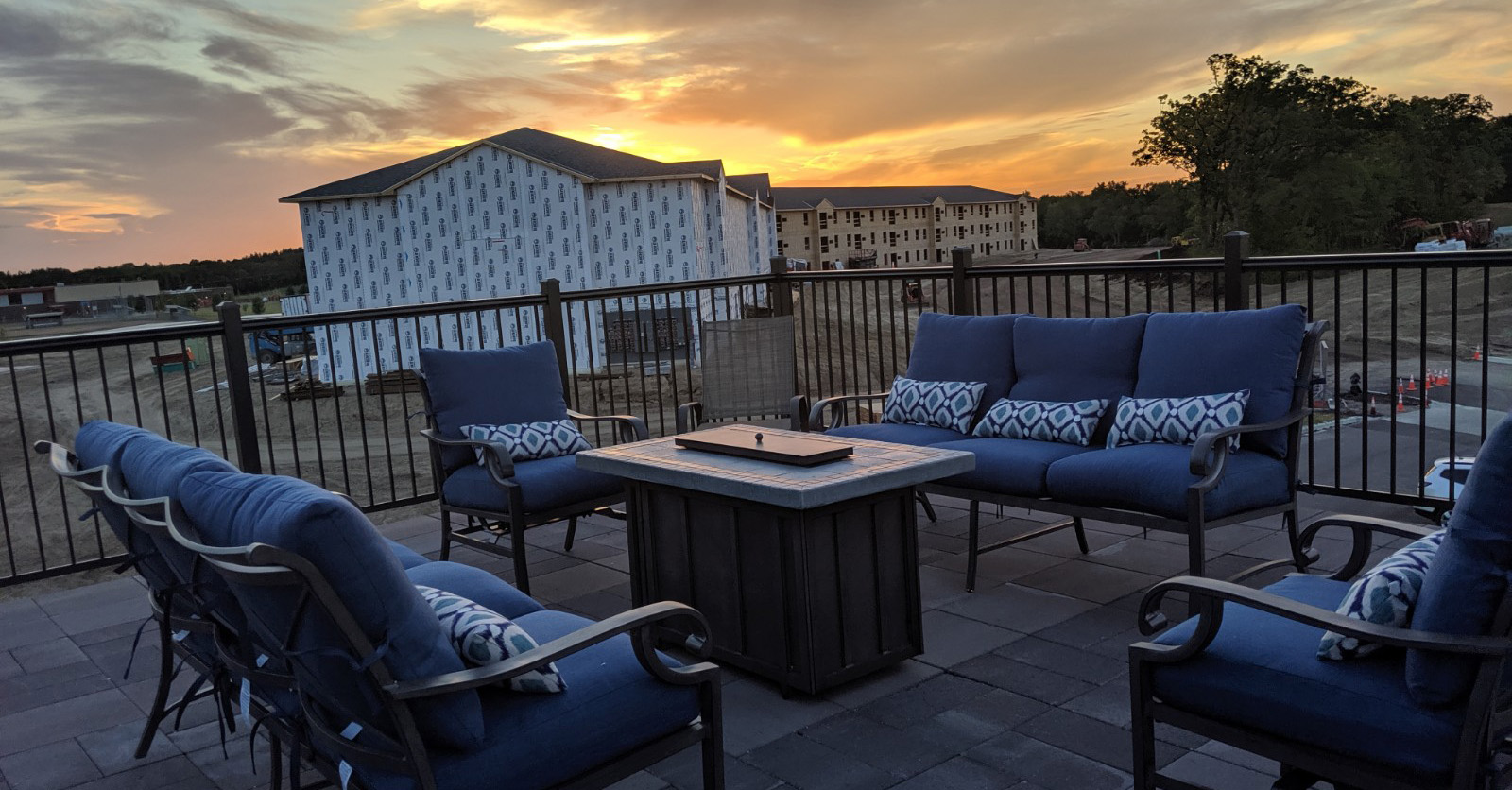 Since that day in 2016, they've built over 200 housing units in Alexandria, with another 104 currently under construction — many of which they credit to the support of Nicole and the AAEDC.
"I remember the first day I drove down here. Troy and I got out of our vehicles, we climbed to the top of the hill, and both of us just said, 'Wow. This would be such a cool piece of property to develop.' And that's really what started our journey."
Samuel Herzog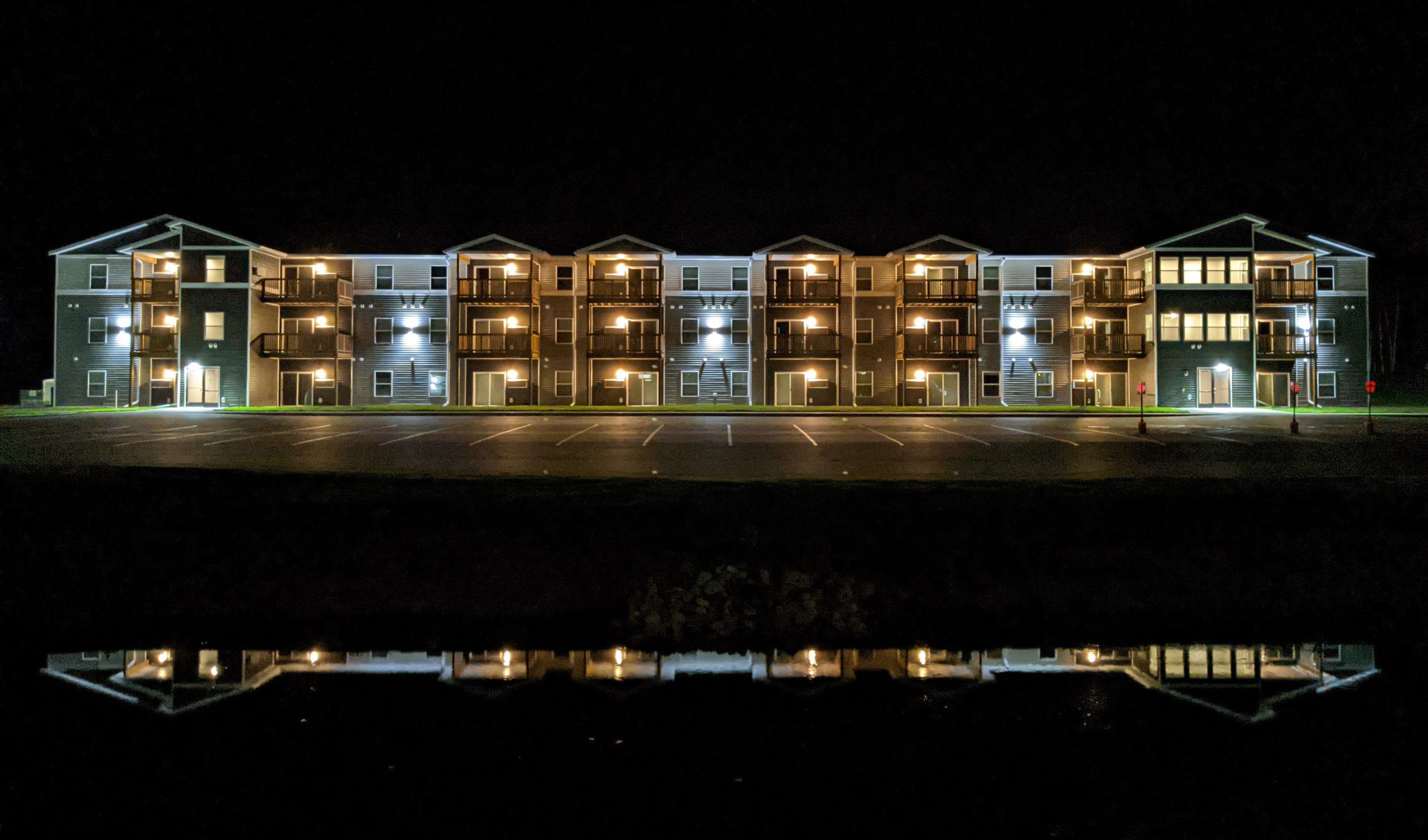 Support every step of the way
From that very first day, Sam's experience with the city of Alexandria stood out.
"We felt like the city staff were actually on our side to help us. And really, the difference was Nicole and her team," says Samuel. "Every step of the way, she was going to bat for us."
The partners saw Nicole as a sounding board for their ideas and a resource for their questions. Before long, their company, Unique Opportunities, was building a 36-unit, multifamily complex, and Alexandria quickly became their primary area of development in the state.
Even when they've hit some roadblocks, Samuel says their overall experience has continued to be positive, thanks to Nicole.
"When we went through frustrating experiences, Nicole would say 'Alright, let's see what we can do.'" She'd set up work sessions with the city council and facilitate solutions that would work for everyone.
"Nicole really helped smooth those bumps and create a better understanding going forward," says Samuel.
The Alexandria differences
Samuel and Tony have developed in a dozen or so communities around Minnesota. Besides the extraordinary support from Nicole and her team, they've noticed two distinct differences.
"We're able to hire better employees in Alexandria. And we have more community support," says Samuel. "The community engagement from other business owners is unlike anything I've seen anywhere in Minnesota."
Better employees
While the tight labor market is making it challenging to hire construction workers and property maintenance professionals, Samuel says they consistently get significantly better applicants in Alexandria than anywhere else.
"It's gotten to the point where we have employees drive from Alexandria to some of these other communities because we can't hire them locally there," he says.
"With the AAEDC, we always felt like we had somebody in our corner. And that was huge as younger developers that were just getting into this."
Samuel Herzog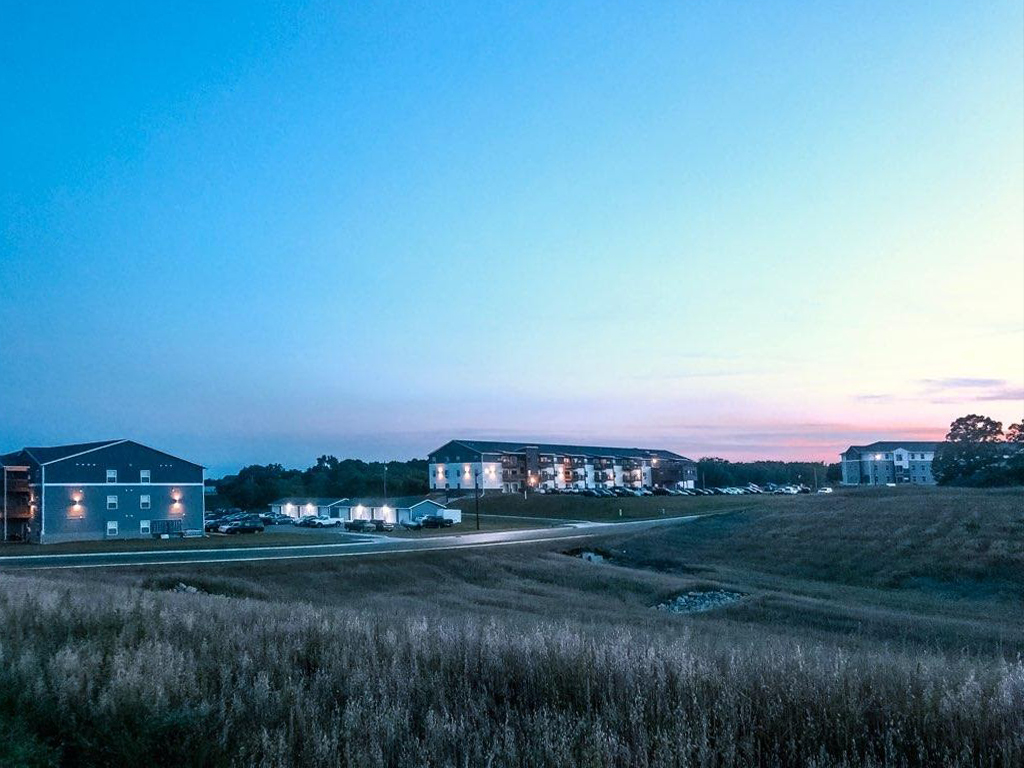 Better partnerships
Another difference has been the support of local business leaders.
"A lot of times when we go into communities, it's kind of everybody for themselves and everybody against each other," says Samuel. "The support we get from other community leaders here is incredible."
Many of the business connections they've made have been through Alexandria's Unity Foundation, an inter-denominational group of Christian business professionals.
"They were quick to welcome us to the community," says Samuel. "It's so interesting even to see competitors and we're hanging out as friends. It's something that's unique and special in Alexandria that I've never seen anywhere else."
A great community
Samuel, who moved his family to Alexandria, raves about his new hometown. (Check out his family's story.)
As he travels for business, he notices a difference in other Minnesota communities. "There's a different level of life and energy happening here," he says. "It's special, and I want to make sure that continues."