The big idea that's improving life in Alexandria — and how Knute Nelson made it happen
Not everyone thinks about aging as much as the folks at Knute Nelson in Alexandria, Minnesota. They're pretty passionate about changing the way society treats aging, and they're constantly working to make the process healthier, happier, and better for everyone.
Over the past 15 years, the team at Knute Nelson has had some pretty big ideas for how to reshape what life can look like for the older population in the Alexandria area — and they've been able to bring them to life by finding the right kind of local support.
As many business owners know, that's not always easy to do. Here's how they did it.
Providing more opportunities for seniors to thrive
Seventeen years ago, Knute Nelson was operating a highly respected, longtime nursing facility and a few senior housing options in the Alexandria area. But the team at Knute Nelson knew there was more they could be doing.
Knute Nelson believed Alexandria needed more options and more support for every step of the aging journey—and that seniors deserve to feel part of a community.
So, around 2008, Knute Nelson launched a plan to offer a whole range of living options all in one place — senior living, assisted living, enhanced assisted living, and memory care. It was a big idea that was brand new to Alexandria, and the community embraced it.
The phone call that mattered most
In some communities, a business might face overwhelming odds to get an idea this big off the ground. Besides the cost, it also requires teams from the city, county, and state to work together on zoning, real estate, taxes, health regulations, and more.
But in Alexandria, there's a level of support that can be rare, and it often starts with the Alexandria Area Economic Development Commission (AAEDC), which is who Perry and her team called right from the beginning.
"We reached out to the AAEDC and said, 'Hey, we think we've got a project here. How can we make this a reality?"
The AAEDC team jumped right in to help and they've supported each phase of growth for Grand Arbor, helping Perry and her team answer questions like these:
Could Alexandria support Grand Arbor?
"The AAEDC has a close pulse on what the community needs are," says Perry. "They have the data to help prove what the solutions could potentially be." By doing a number of market feasibility studies, the AAEDC helped validate the need for Grand Arbor. The answer was a resounding yes: The projects were needed and the community was ready for it.
Was there funding available?
When Knute Nelson was determining how to finance Grand Arbor, the AAEDC helped them attain tax increment financing (TIF), which helped keep costs down and rents lower. For Phase 2 of the project, Perry and her team worked directly with Nicole Fernholz, the now-executive director of the AAEDC. Fernholz knew of some tax-exempt bonds available through the Lakes Area Economic Development Authority. She helped the Knute Nelson team make the connections and, ultimately, secure the funding.
Were there partnerships that would help?
Beyond financing opportunities, Fernholz also helped Knute Nelson forge partnerships with others who could make this project a success. She helped ensure that strong connections were made with the City of Alexandria. And, knowing that they'd be bringing more employees into the local workforce, Fernholz helped connect Knute Nelson with the local YMCA to explore childcare options.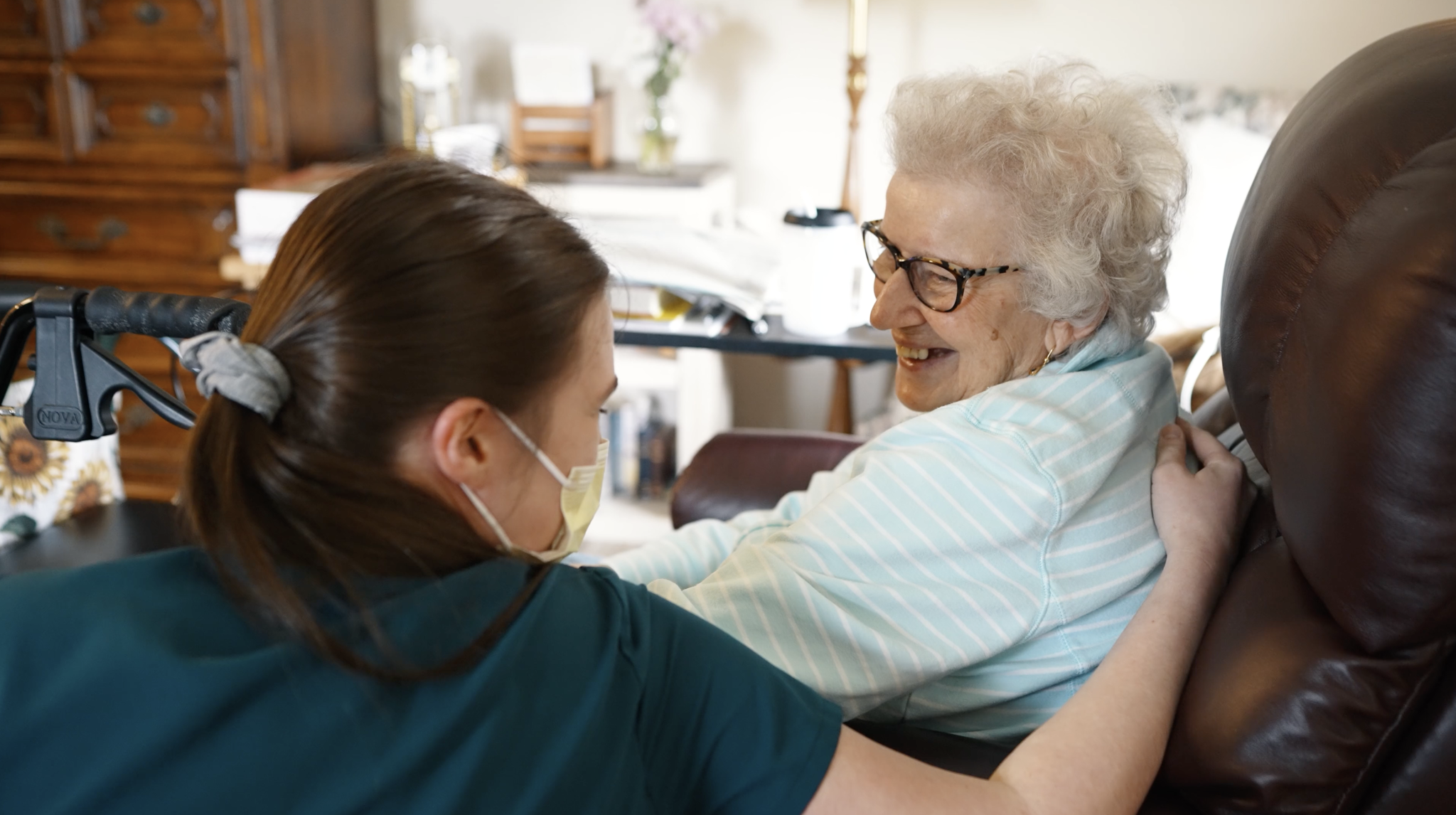 All that legwork paid off.
Once word got out about the Grand Arbor development, future residents were putting down deposits before the ground was even broken.
"I look to the information provided by the Alexandria Area Economic Development Commission in so many different ways," says Perry, "from analyzing workforce data and identifying how this data could impact our staff's lives, to understanding the demographics of those we hope to care for."
The Alexandria Area Economic Development Commission, led by Nicole Fernholz, is committed to growing the community — by connecting people, removing obstacles, and helping every local business and individual make a positive impact on the Alexandria area.
Making a difference for an entire community
The Knute Nelson Grand Arbor project recently celebrated its tenth anniversary. Over the past decade, they've impacted the lives of hundreds of residents and their families. They employ and manage over 930 individuals throughout the region. They've provided housing alternatives for seniors who want to leave behind the demands of homeownership — and this, in turn, has opened up housing options for younger families.
Most importantly, Knute Nelson is achieving what they set out to do: redefine what it means to age in Alexandria.
Ervin Emde was one of the very first residents in the Grand Arbor senior apartments. "I'd never been in a place like this before," he said. "It's better than out there on the farm where there was nothing to do but watch the neighbors go back and forth in the field. I'm enjoying being here."
Emde's story is one of many, and so is the Knute Nelson story. Hundreds of local businesses, leaders, and entrepreneurs are finding creative ways to make a difference in the community of Alexandria. Are you next?